From

author Marcus Sedgwick signed copies of Midwinterblood and Flood and Fang
"I will live seven times and I will look for you and love you in each life. Will you follow?"

In 2073 on the remote and secretive island of Blessed, where rumour has it that no one ages and no children are born, a visiting journalist, Eric Seven, and a young woman known as Merle are ritually slain.

Their deaths echo a moment ten centuries before , when, in the dark of the moon, a king and his queen were tragically torn apart. Their souls searched to be reunited as mother and soon, artist and child, forbidden lovers, victims of a vampire, but only a bloody sacrifice will rekindle their true love.
*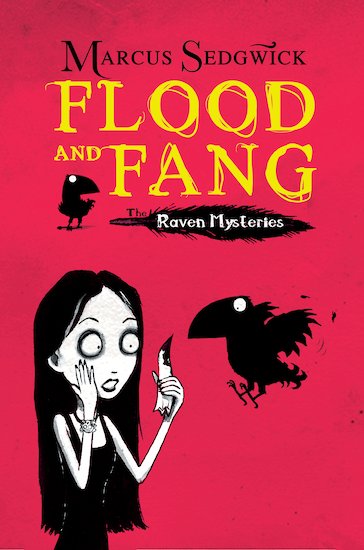 Edgar, the 'self guardian saviour of Otherhand Castle' is a wonderful creation: vain, pompous and pleased with himself, he narrates the story of FLOOD AND FANG with wit.

"Flood and Fang is as funny and twisted as the members of the Otherhand family themselves... You'll laugh when you read this book - a lot."
International
Bidding is open until January 24th 11.00 PM GMT
Bidding is in POUNDS (£)